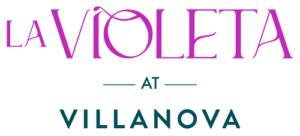 BEYOND THE FOUR WALLS Introducing the final phase of La Violeta, a tranquil addition to Villanova that includes 3 and four-bedroom townhouses The spacious homes are thoughtfully designed with straight lines that create a modern appearance while integrating the architecture with the lush surroundings. The most recent release in one of Dubai's most desirable and popular communities includes plenty of greenery and amenities to enjoy life outside of four walls.
• 3 and 4-bedroom townhouses ranging in size from 1978 to 2330 square feet.
• Superior finishing and open layouts designed for modern living.
• Located in Villanova, a family-friendly master community.
• A vibrant neighborhood with lush greenery, as well as retail and dining experiences.
• Fantastic amenities such as a nursery, kids' playgrounds, pools, gym, outdoor fitness areas, BBQ and picnic areas, sports facilities, and jogging tracks.
• Close proximity to landmarks and easy access via main roads.
Dubai Properties developed Villanova, a self-contained community situated in southeast Dubailand, featuring Mediterranean-style villas and townhouses. The community offers luxurious villas with three, four, and five bedrooms, as well as spacious two and three-bedroom townhouses. Residents can enjoy world-class amenities, including shared pools, barbecue areas, mosques, and sports courts. Villanova comprises three sub-communities: Amaranta, La Rosa, and La Quinta. They completed the fourth stage of the Amaranta project in the second quarter of 2021, and they have scheduled the completion of the first stage of La Rosa townhouses for the fourth quarter of 2023. In the Dubailand area, where Villanova is situated, investors can expect an average return on investment of 5.5%, ranking it third in Dubai, with Jumeirah Village Circle and Spring properties slightly outperforming it. Nevertheless, the district's rapid development suggests that there is potential for further growth and investment opportunities in the near future.
Serdar Properties is a new addition to the Dubai real estate market. The start of this project was incredibly successful, and today our office in Dubai professionally serves the entire range of demand in the real estate industry of the United Arab Emirates. Our team comprises highly skilled real estate professionals with extensive knowledge and experience in the industry. We carefully analyze every business move we make to ensure alignment with the latest trends and advancements in real estate. This involves staying informed about market developments, utilizing cutting-edge technology, and implementing innovative strategies to enhance our client services. Our objectives include comprehending and surpassing our clients' expectations through transparent communication and consistently offering candid advice. We work towards establishing enduring relationships founded on trust, integrity, and professionalism, ensuring that our clients perceive their value and remain well-informed throughout their journey. Moreover, we foster a sense of ownership, pride, and satisfaction among our employees, as they play a pivotal role in delivering exceptional service to our clients. Our ambition extends to becoming a trusted and respected partner in the community, forging meaningful and lasting relationships that contribute to the overall well-being and prosperity of the areas we serve.
Other Townhouses for Sale
Attractive 80/20 Payment Plan
Attractive 90/10 Payment Plan
Attractive 90/10 Payment Plan
Attractive 60/40 Payment Plan
Attractive 50/50 Payment Plan
Attractive 60/40 Payment Plan