Dubai's freehold real estate market was made available, there has been consistent supply of high-quality real estate developments for prospective buyers and investors to choose from. Decision on where to invest hard-earned money in Dubai may be difficult due to plethora of off-plan developments. Here's a list of top 10 districts in Dubai with off-plan properties, assisting you in choosing investment selections.
AKOYA Oxygen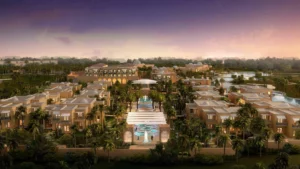 The most sought-after community to purchase off-plan real estate in Dubai for 2020 is AKOYA Oxygen, developed by DAMAC Properties.
A great choice for potential purchasers interested in well-integrated living at an affordable price. A self-sufficient neighbourhood with its own well-planned network of roads, a plethora of convenient amenities, and dedicated cycling paths.
Additionally, the neighbourhood has its own cafes, restaurants, retail establishments to suit every taste, commitment to greenery and sustainability, and developing prides itself on verdant landscapes.
Jumeirah Village Circle (JVC)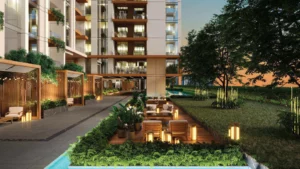 Positioned to quickly become one of the city's most popular neighbourhoods thanks to its reasonable prices and cutting-edge amenities.
The Circle Mall, which houses international retail chains, eateries, cafes, a rooftop clubhouse, a movie theatre, and other amenities, will be part of the neighbourhood. A spectacular city-within-a-city, bursting lifestyle and recreational centres.
Dubailand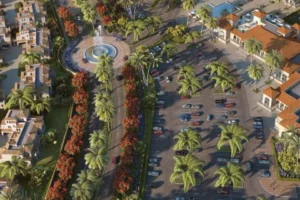 A massive development is listed third. This community, which created by Dubai Holding, has six zones that would provide the city with ideal fusion of residential and leisure venues.
There are numerous schools, eateries, hospitals, and amusement parks in the self-sufficient town. Dubailand residents have a wide variety of leisure activities to choose from. The IMG Worlds of Adventure theme park and the Dubai Miracle Garden are currently located in the neighbourhood.
Dubai South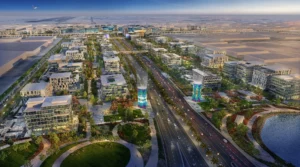 One of the most ambitious Dubai off-plan projects in real estate market. A fully integrated city, with both commercial and residential properties, connecting by the new metro line, accessible to other city parts. Free zone area catering for entrepreneurs to move in Dubai.
Downtown Dubai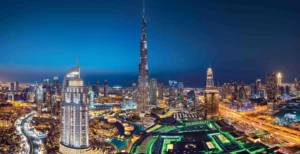 It has long been known for its apartments with spectacular views of Burj Khalifa or Dubai Fountains.
One of most well-liked locations in Dubai for off-plan apartments, master planned by EMAAR.
Dubai Hills Estate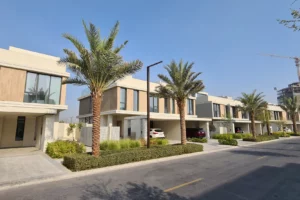 Centrally located yet secluded one of biggest charms. A magnificent golf course that spans 2,700 acres in the MBR City master-development is part of the opulent Dubai Hills Estate by EMAAR, a community that was built responsibly. It truly is a city within a city!
Business Bay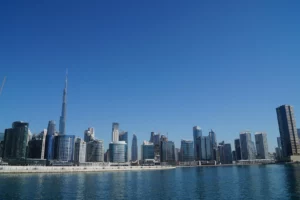 The epitome of urban living, situated in the heart of the city. A popular commercial district place of business activity, leading companies, great lifestyle destination and comparable to cosmopolitan cities of Manhattan or London. Fast-paced, lively, and full glittering skyscrapers, featuring stunning views of the city and easy access to public transportation.
Mohammed Bin Rashid (MBR) City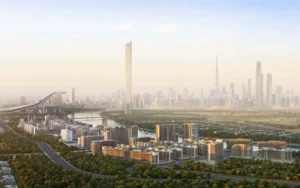 One of most eagerly anticipated for off-plan property purchases, offers stunning selection of modern apartments and opulent villas. A cutting-edge architecture and facilities for living high-life, shopping, and entertainment that meet worldwide standards, hailed as the "New Downtown of Dubai."
Large development made up of multiple smaller neighbourhoods, each supported by some of the greatest developers in the city, including Emaar, Meydan, Sobha, and Azizi.
Given the range of homes available in MBR City, investors looking to purchase off-the-plan in Dubai have expressed a lot of interest in the neighbourhood.
Palm Jumeirah
An iconic island development described as man-made paradise, offers luxurious beachfront properties for sale and rent. Home to most spectacular leisure options, popular of making destinations with tourists.
Amazing hotels offer luxury leisure amenities, long list of restaurants to dine at, plenty bars offering vibrant nightlife scene, connection of public transportation to mainland and presence world-class amenities. A prestigious island development in Dubai offers a lot of its residents.
Arabian Ranches 3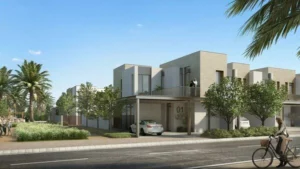 Offers family-friendly lifestyle, with amenities additional convenience and everyday leisure of residents, verdant landscape, modern family homes and outdoor facilities. Comprises as variety of villas and townhouses designed for modern living.
Potential homebuyers and investors can also consider the latest off-plan projects in Dubai. Other than Dubai, there are also some fantastic off-plan projects in Abu Dhabi that prospective buyers can consider.