In Dubai, investor has the option to sell off-plan properties both before and after the finished project. Developer's terms and requirements must meet if an investor wishes to resell their off-plan property before it is finished. This protects investments in the Dubai real estate market and ensures their stability and security.
Before solding to a new owner, most developers demand that owners have 30–40% of the cost paid off. Check first with the developer you are working with. Usually, the off-plan project's developer sets these requirements. This value can vary from developer to developer.
PROCESS OF SELLING OFF-PLAN PROPERTY
You can start the procedure to re-sell the off-plan property you own once you have paid the minimum sum stipulated by the developer and have obtained all required permissions.
Reselling off-plan property in Dubai is done to selling ready homes. Finding a buyer willing to buy the property is the first step you must take. A No Objection Certificate (NOC), registering the new buyer with developer, must be obtained by this buyer from developer. Contract with agreed-upon terms will be drafted after the price and terms agreed upon by both parties, and both the buyer and seller signature. Buyer will ultimately assume responsibility for all unpaid obligations once the finished transferring.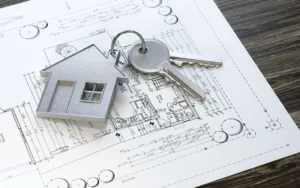 THE COST OF SELLING OFF-PLAN PROPERTY
When purchasing off-plan in Dubai, the DLD registration fees are among the most crucial expenses to consider. Even if it was paid by the previous owner, buyers will still be required to pay the developer 4% of the total property value at the time of transfer. In Dubai, purchasing off-plan entails a number of additional expenses, including fees for obtaining the NOC and other charges. The best way to acquire a detailed breakdown of the costs associated with buying off-plan or reselling real estate in Dubai is to speak with your real estate broker.