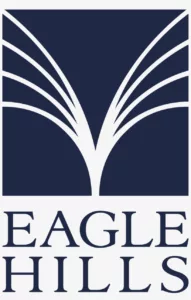 Ramhan is a naturally shaped heavenly island located in Abu Dhabi. It carries all the charm of nature, from scenic bays to beautiful mangrove trees. This incredibly designed masterplan offers waterfront luxury villas with high-end amenities, a world-class marina rich in state-of-art shopping with exquisite dining experiences, unrivaled hospitality in a luxurious hotel and serviced residences, besides a tranquil wellness center amidst serene surroundings and open bay views.
Ramhan Island is the most spectacular upcoming residential community project in the UAE's real estate sector's history. The purpose-built island will allow residents to enjoy being close to mangroves, taking in the magnificent views of open bays and crystal clear sea waters, as well as lush greenery and premium amenities. Eagle Hills, the privately owned company of Emaar Properties founder Mohammed Alabbar, is the project's developer. The company is well-known for its projects such as Sharjah's Kalba Waterfront and Fujairah Beach in Fujairah.
The first phase includes approximately 300 waterfront villas with various layouts ranging from 3 to 7 bedrooms. Villas will be built on four premium detached islands, with each residence having its own private beach and swimming pool. Breeze, Marine, Cove, and View are the four upcoming island communities. Villas will be surrounded in the future by marine residences, apartments, hotels, and serviced residences.
Abu Dhabi, the capital of the United Arab Emirates, is located on an island in the Persian (Arabian) Gulf, off the coast of the mainland. The contemporary skyline and shopping mega-centers such as Abu Dhabi and Marina Malls reflect the city's reliance on oil exports and business. The massive Sheikh Zayed Grand Mosque has an enormous Persian carpet and a capacity for 41,000 worshipers beneath white-marble domes. Abu Dhabi properties offer a harmonious blend of modernity and cultural depth, representing the dynamic nature of the United Arab Emirates' capital city. These homes exude refinement and comfort, with elegant architectural features and attention to detail. From exquisite flats to sprawling villas, Abu Dhabi's buildings frequently have spacious layouts that cater to a variety of lifestyles. High-quality materials and finishes create a luxurious environment. Huge windows encourage plentiful natural light and provide views of the city's iconic cityscape or tranquil countryside. The residential portions of the city have been meticulously arranged to provide easy access to vital amenities such as schools, retail centers, parks, and entertainment venues. Many homes have recreational amenities such as gyms, pools, and community spaces, which build a sense of community.
Serdar Properties is a new addition to the Dubai real estate market. The start of this project was incredibly successful, and today our office in Dubai professionally serves the entire range of demand in the real estate industry of the United Arab Emirates. Our team comprises highly skilled real estate professionals with extensive knowledge and experience in the industry. We carefully analyze every business move we make to ensure alignment with the latest trends and advancements in real estate. This involves staying informed about market developments, utilizing cutting-edge technology, and implementing innovative strategies to enhance our client services. Our objectives include comprehending and surpassing our clients' expectations through transparent communication and consistently offering candid advice. We work towards establishing enduring relationships founded on trust, integrity, and professionalism, ensuring that our clients perceive their value and remain well-informed throughout their journey. Moreover, we foster a sense of ownership, pride, and satisfaction among our employees, as they play a pivotal role in delivering exceptional service to our clients. Our ambition extends to becoming a trusted and respected partner in the community, forging meaningful and lasting relationships that contribute to the overall well-being and prosperity of the areas we serve.
Other Luxury Residences for Sale
Attractive 5/95 Payment Plan